Pat Appleson Studios has the solution to your next project.
The Hickory Daily Record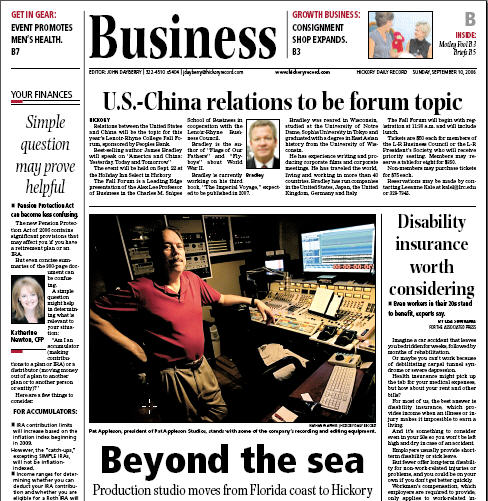 Feature Story, John Dayberry, HDR Business Editor
As a sixth-grader spinning Bobby Darrin's 1960 hit "Beyond the Sea" at a school dance, Pat Appleson knew he wanted to be a boss jock.
The Michigan native went on to a successful career as an on-air radio personality, and since the mid-1970s has headed Pat Appleson Studios.
The video and audio production company - which has worked with Universal Studios, Miami City Ballet, JC Penney, Publix Supermarkets and Levitz Furniture Corp. among others - recently relocated here from Fort Lauderdale, Fla.
Tired of being blasted by hurricanes, Appleson and his wife, Jayne, considered moving to Nevada, Arizona and northern Michigan before settling on the Charlotte region, where Jayne has relatives.
"Hickory is the best-kept secret around," Appleson says of his decision to relocate here. "It has high-tech industries and factories, there's a lot of growth, and I'm impressed with the infrastructure."
Plus, Appleson says, he'll go anywhere for a client, and his business is such that he can set up shop just about anyplace as long as he has an integrated services digital network for sending voice, video and data over telephone lines. Well, that and an awful lot of sophisticated equipment the company uses to provide its clients with audio recording, location video recording, pre- and post-production services.
Pat Appleson Studios specializes in high-definition corporate video from concept through completion and in radio and television network production services. It also offers DVD mastering and glass mastering image preparation. The company employs seven people. Its national sales manager is preparing to move to the area from Fort Lauderdale.
Based on prior experience, Appleson expects corporate demand for his company's services - especially radio commercial production, marketing campaigns, human resources and training videos, and safety instruction videos - to be brisk in the Catawba Valley.
Pat Appleson Studios has been selected the past eight years as a Qualified Video Tape Producer by the U.S. Department of Defense, and provided the Armed Forces Radio and Television Services with production during operation Desert Storm. Appleson is now in his seventh year as remote engineer in charge for Fox Television's long-running crime series "America's Most Wanted" starring John Walsh. Appleson provides network production services for the series including working directly with the show's host, senior correspondent and lead crime consultant.
He is a member of the Society of Broadcast Engineers, Society of Motion Picture and Television Engineers, National Academy of Television Arts and Sciences, National Association of Broadcasters, and the International Television Association. Appleson, who still does voice-overs for many clients, says he wasn't comfortable hearing himself played back until about five years ago. How does he describe his voice? "Youngish, with no regional accent," he says. "I don't do screaming, and in most cases I like to deliver stuff friendly with a smile. "That's a good way to describe it."-30-
©2006 Hickory Daily Record - All Rights Reserved, Used by Permission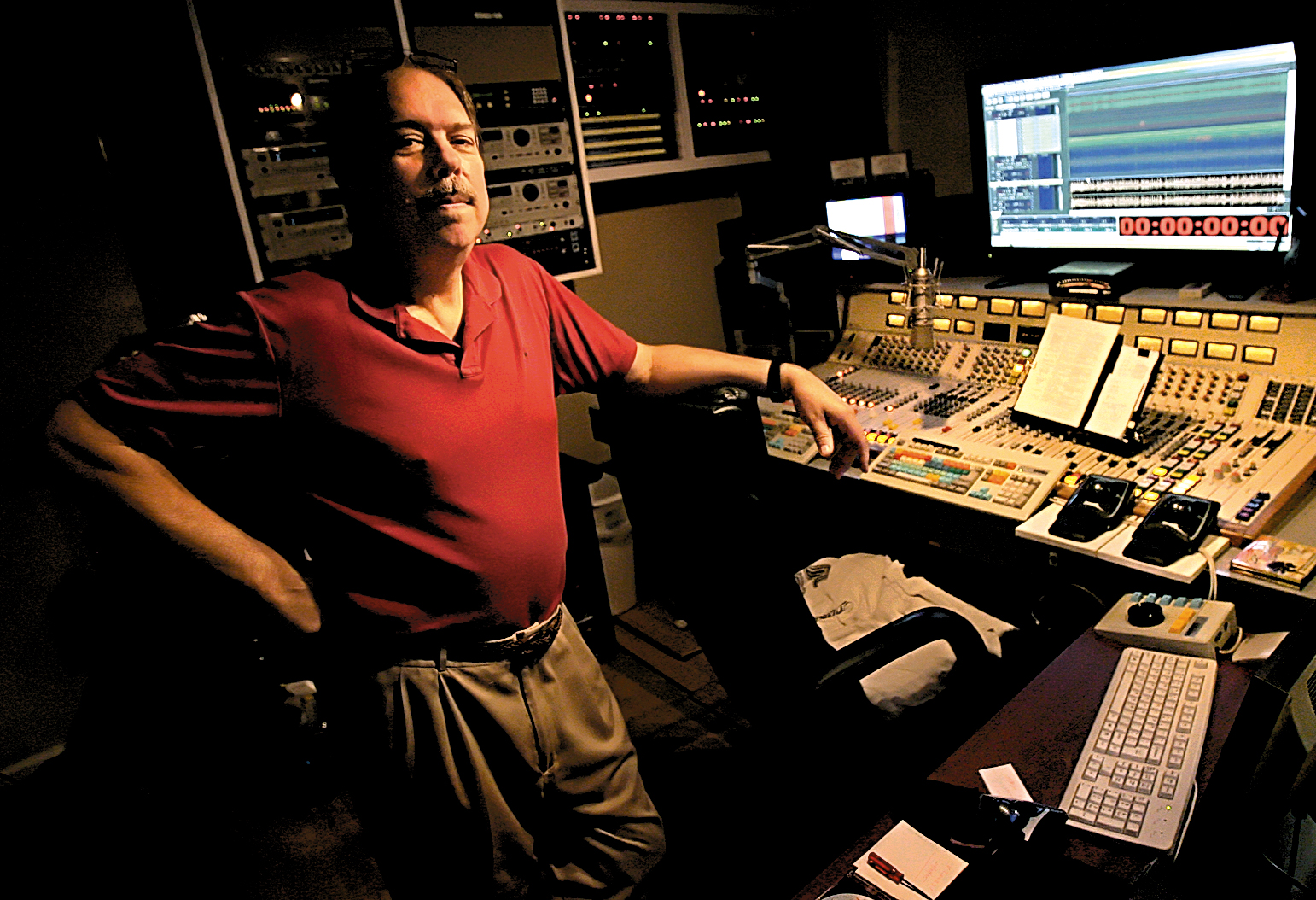 Photo ©2006 Nathan W. Ames/Hickory Daily Record, Used by Permission