Pat Appleson Studios has the solution to your next project.
Photos copyright: ©2014 Pat Appleson Studios, Inc. All Rights Reserved, Used By Permission
Akai DD-1000 Non Linear Audio editing system For Sale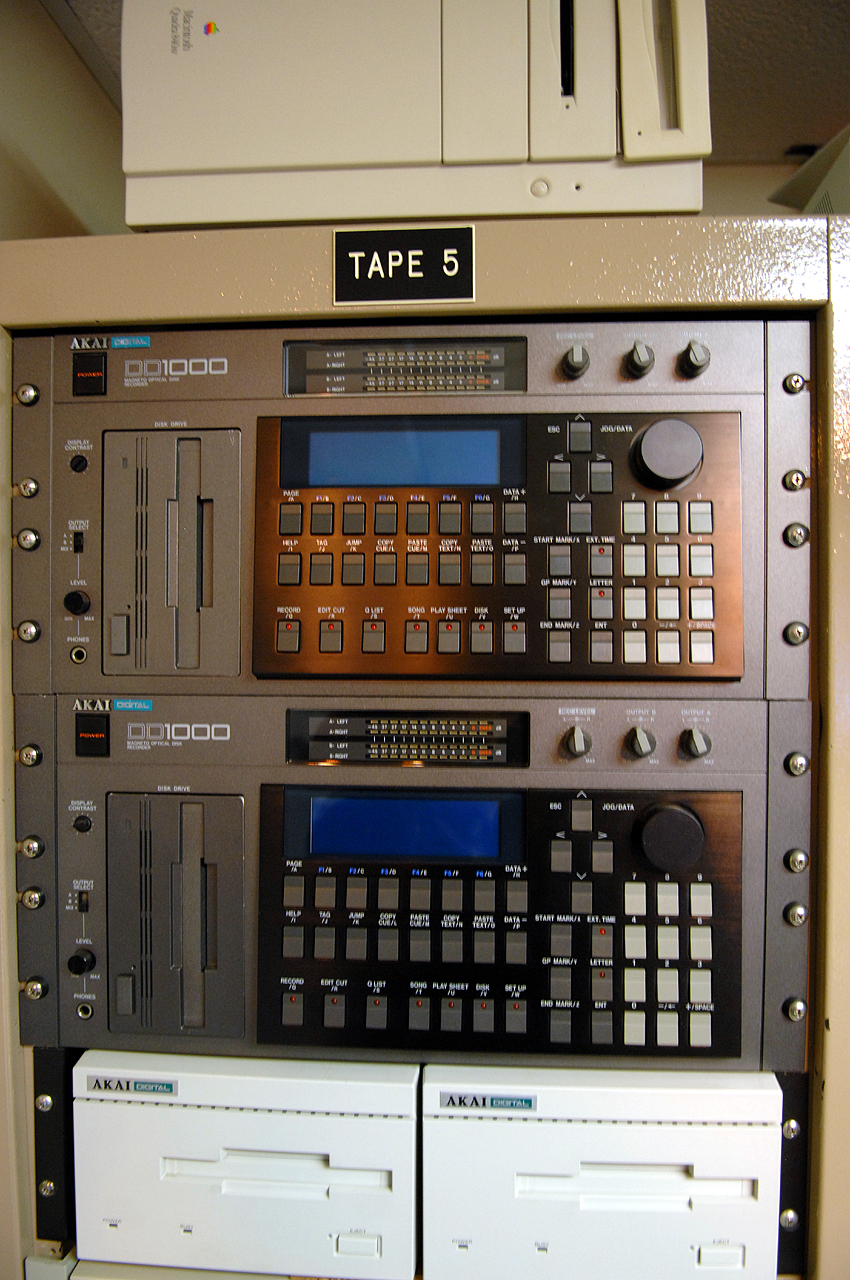 Complete System: Two Akai Model #DD-1000i editors with built in Sony Magneto Optical Drives. Three additional external Sony SMO Optical drives with Akai custom name plate. Also included is the Akai DL-1000 remote control surface with jog wheel, and the original remote cable. The two main units may be fully operated from their front panels or via a computer. Included is the lastest software version and all software needed to make the units funtion. All Qmac III software is included and comes with a Apple McIntosh Model 940/AV. When used together it becomes a 8/16 track non linear editing system with full GUI. It has complete RS-422/A Master and Slave control and will not only lock to a VTR but also to any film chain. As the units were used with the QMacIII software, the is virturally no wear and tear on the face of the unit. These sold for over $14,000.00 each when new. You can have the compete system for just $2500.00usd. Original owner, non smoking environment and not used 24 hours a day in a network production dept. For a complete list, email: pat@appleson.com Complete, will not break up. Comes with all service manuals and spares. Shipping extra. Sold as is. one M/O drive needs service by Sony.