Pat Appleson Studios has the solution to your next project.
WWOK-AM/WIGL-FM/WQAM Country Reunion Photos
Photos copyright: ©1972 thru 1976 Pat Appleson Studios, Inc. All Rights Reserved, Use By Permission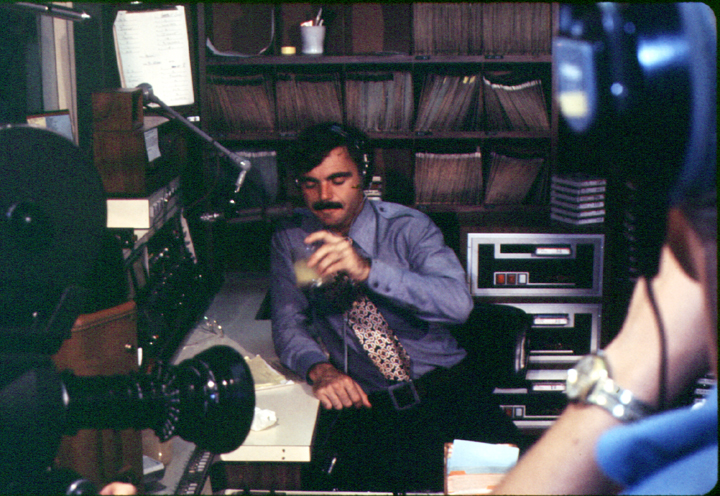 This is the much talked about pre-Thanksgiving drunk on the air bit. George was elected to get drunk on the air. His weapon of choice? Vodka and Orange Juice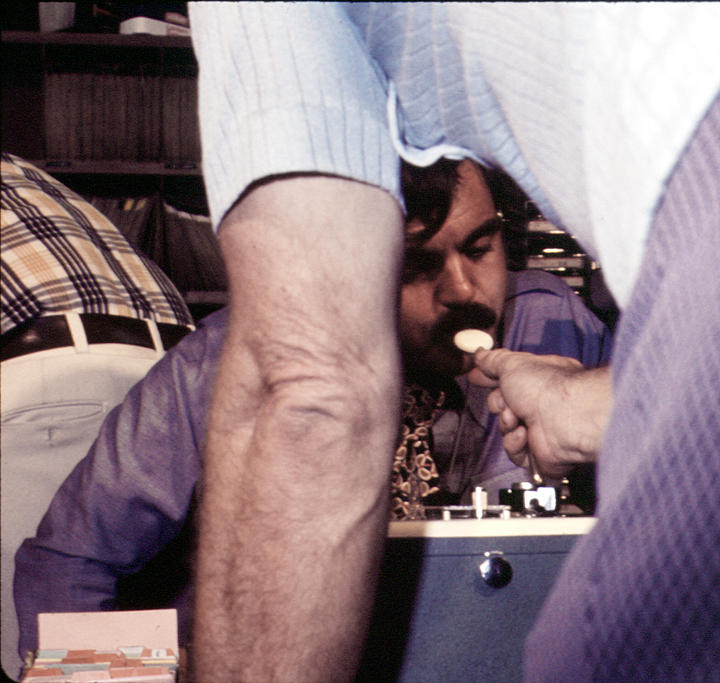 Every few minutes the Highway Patrol would have George blow in the test unit.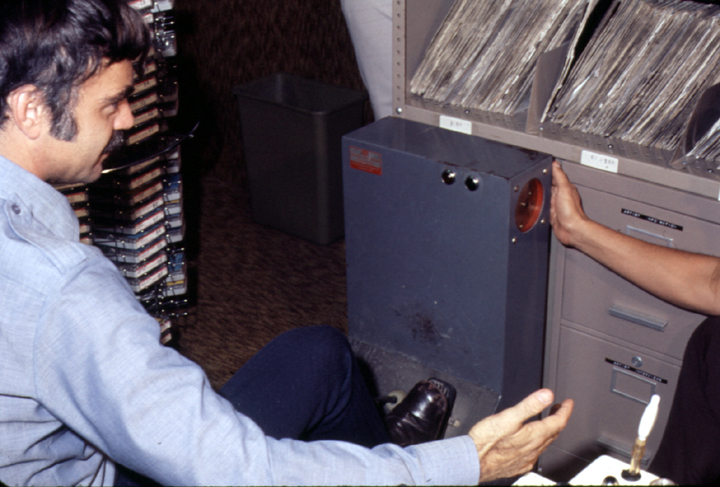 They'd check George's reaction time on a box with a gas & brake pedal attached to a stop watch. Well, the problem was that George drank 3/4 of a bottle of booze and was still beating the machine. Yes, just like the WKRP Episode where Dr. Johnny Fever beats it.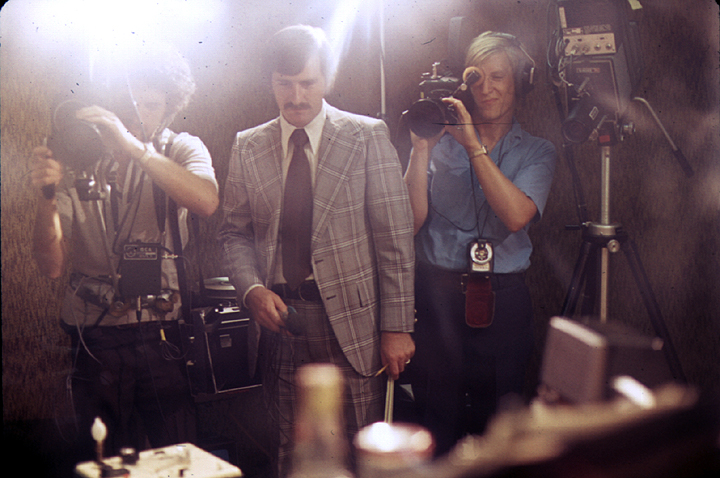 The press was there and finally they just put the hand cuffs on him for the benefit of the story. In this shot there's WTVJ-TV, a reporter from WCIX-TV and Dade County Public Safety rolling a B&W 1" helical scan deck they lugged up into the studio. It's just behind the reports right hand.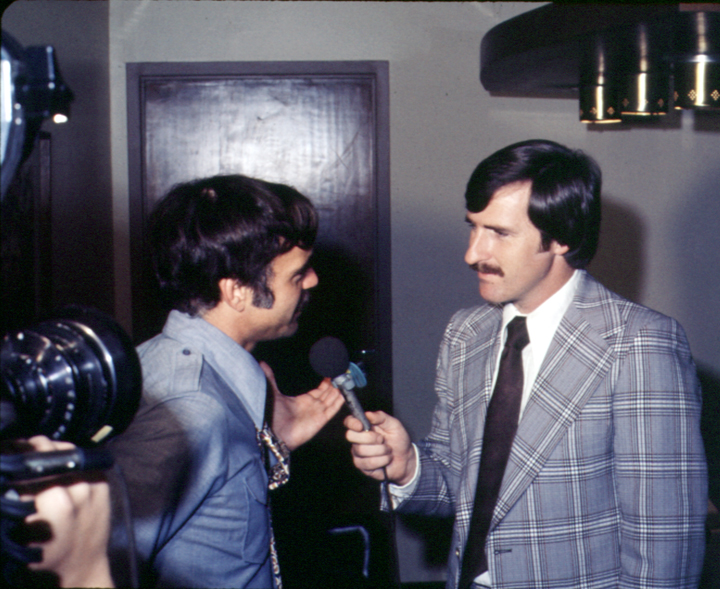 Pat Appleson was there to take over the show if George got tipsy. No need, George was good at it.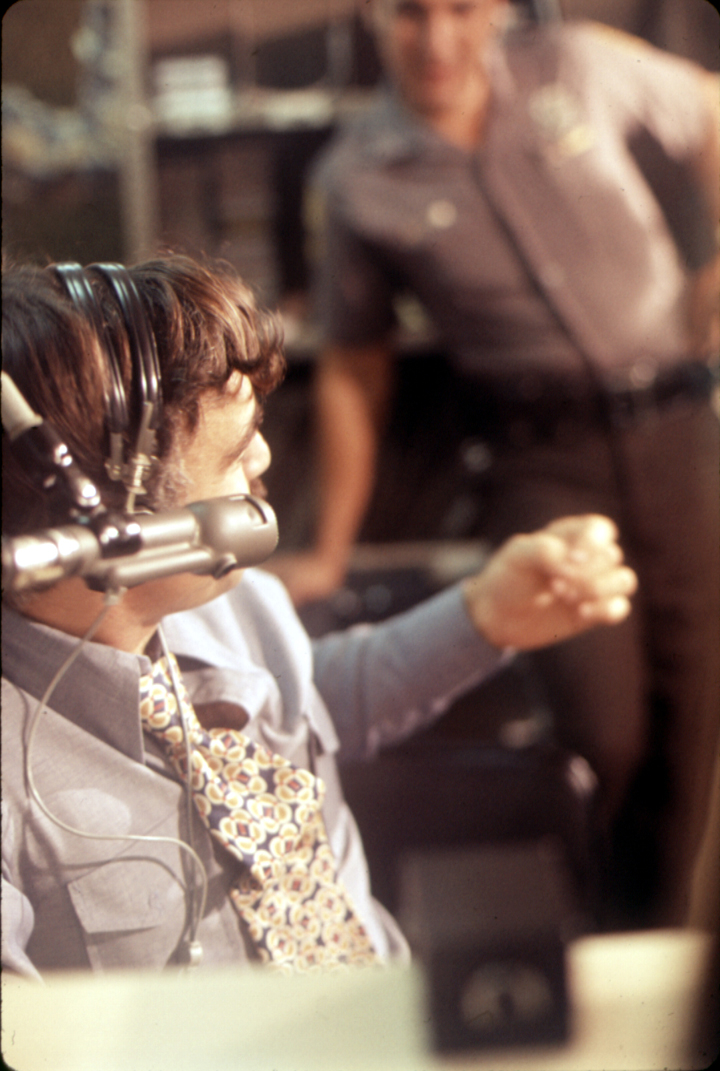 George Means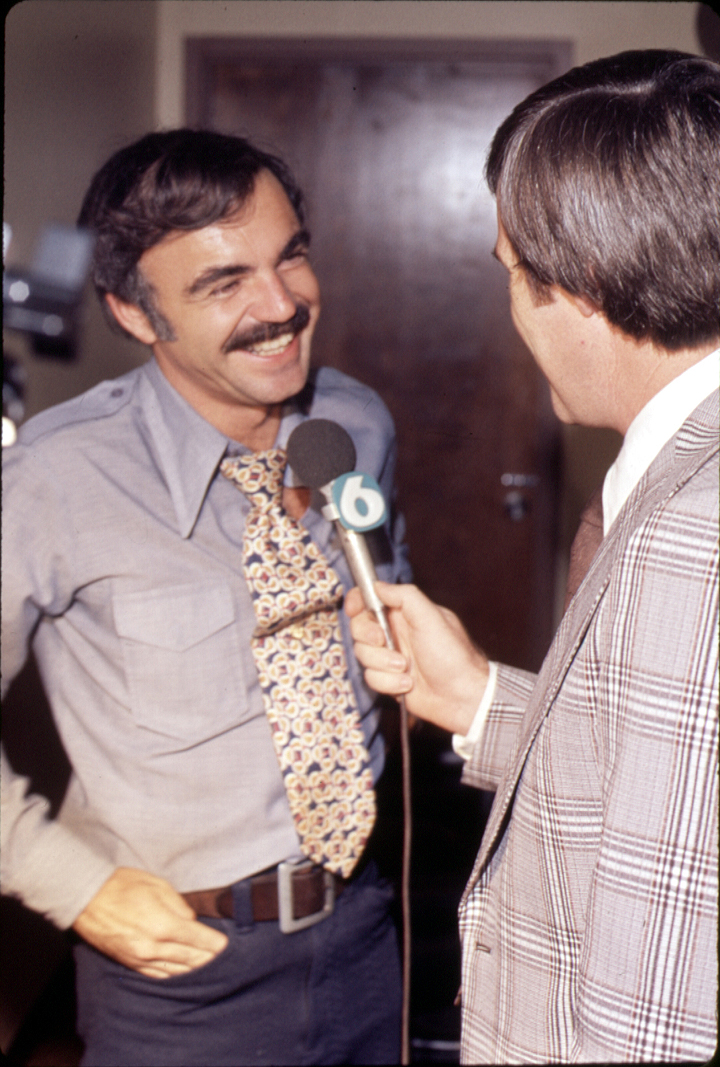 George Means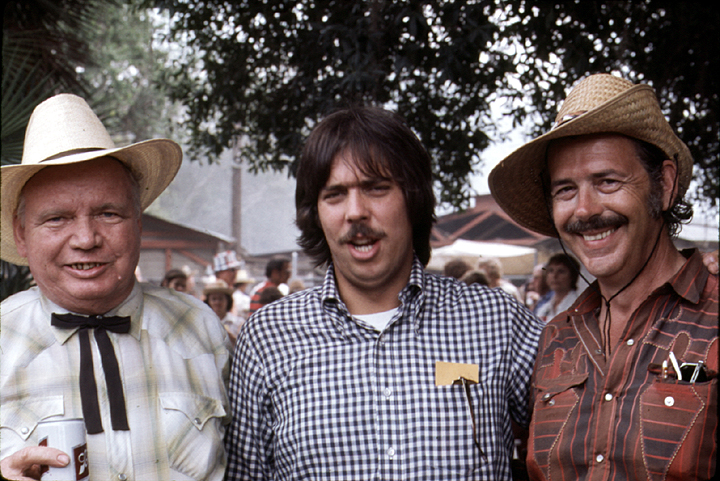 Afternoon personality "Country Gentleman" Pat Appleson with a couple of Evan Carl's drinking buddies. Mr. Carl took the picture - Wild Hog Barbeque - 1975