Pat Appleson Studios has the solution to your next project.
WWOK-AM/WIGL-FM/WQAM Country Reunion Photos
Photos Copyright: Arbitron, Inc. The Pulse, Inc. Mission East Broadcasting Co. Inc. ©1972 thru 1976 Pat Appleson Studios, Inc. All Rights Reserved, Used By Permission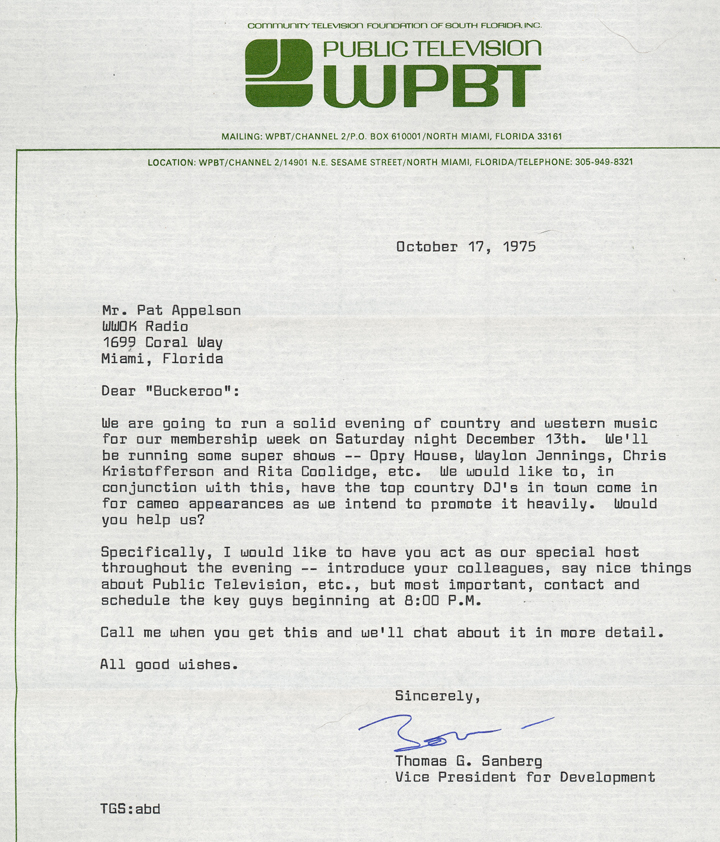 " Self explanetory, Tom was always in my corner at PBS, I truly miss those days" - Pat Appleson, 2007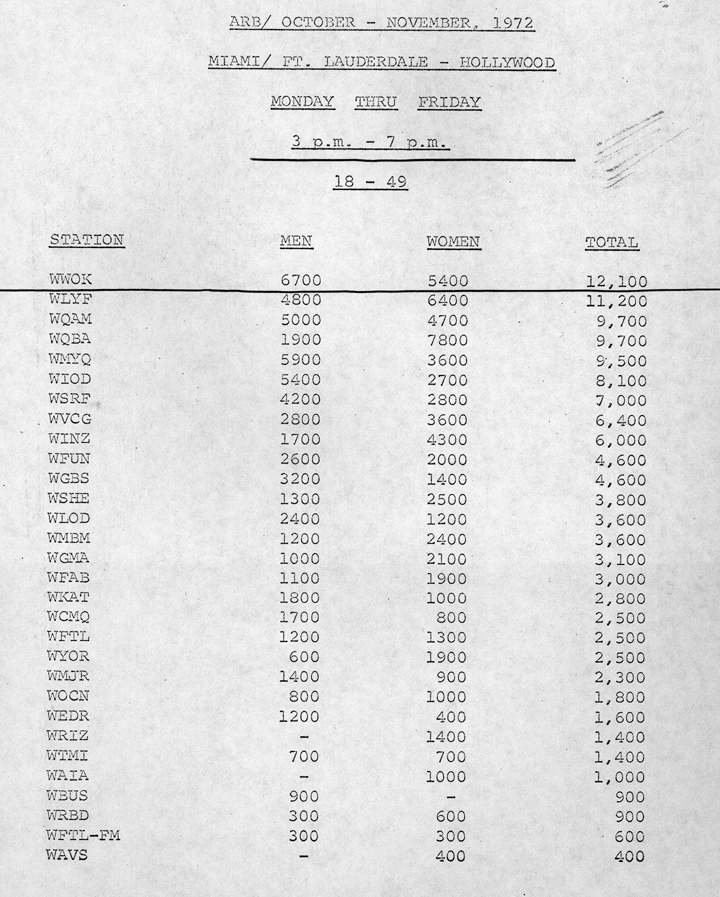 "Looks like I'm doin' A-OK in the afternoon, why was I earning only $140/week????" - Pat Appleson - 2007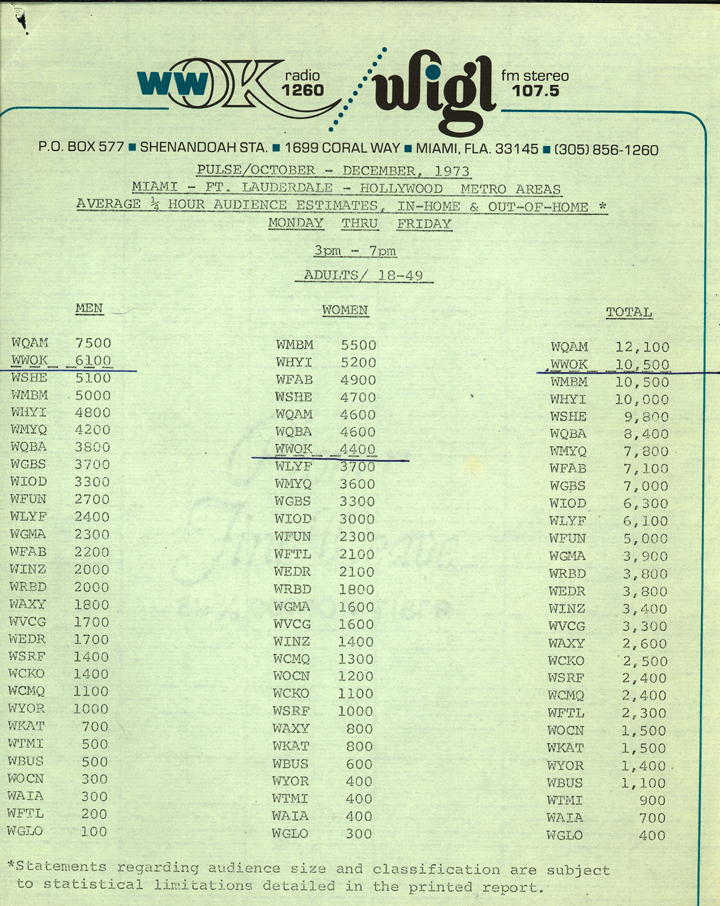 "Read 'em and weep" - Pat Appleson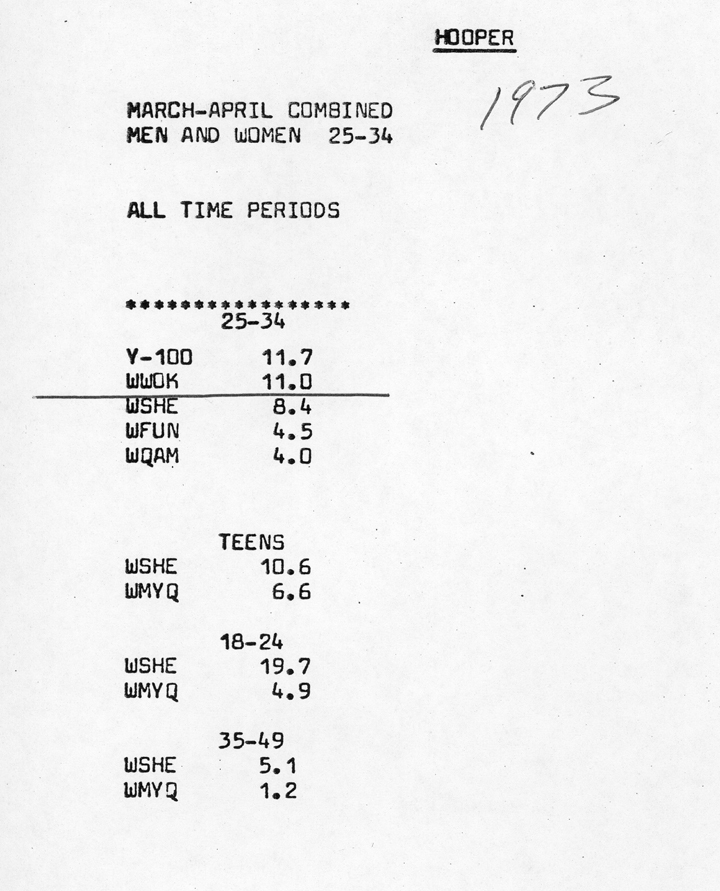 "The Hooper phone survey is very interesting and a predictor of things to come" - Pat Appleson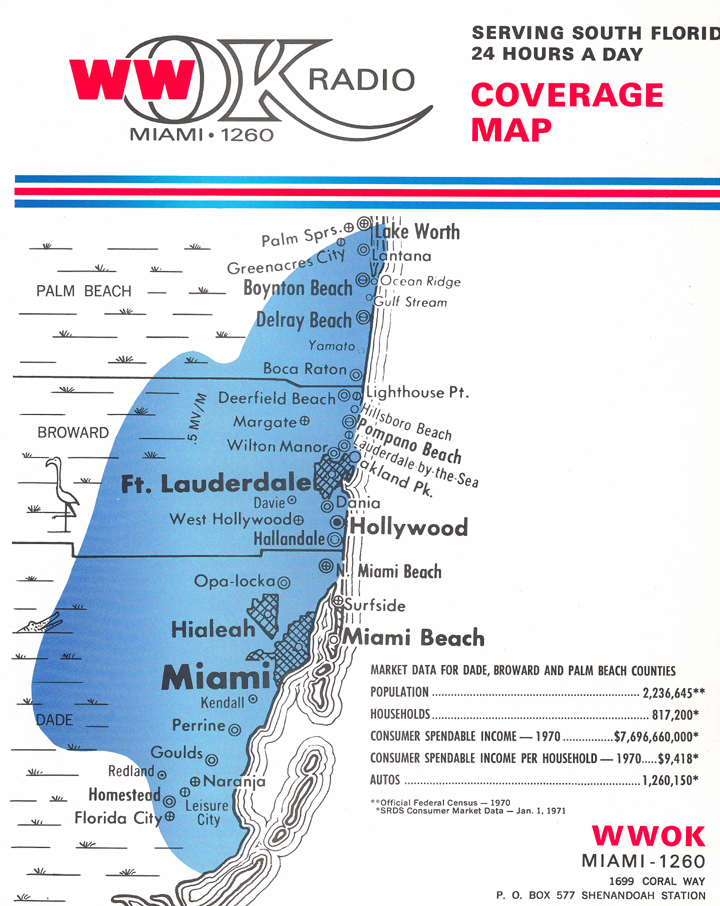 "From the Palm Beachs to Key West, well, almost"
"I hope you can see these guys, the original font is very small" - Pat Appleson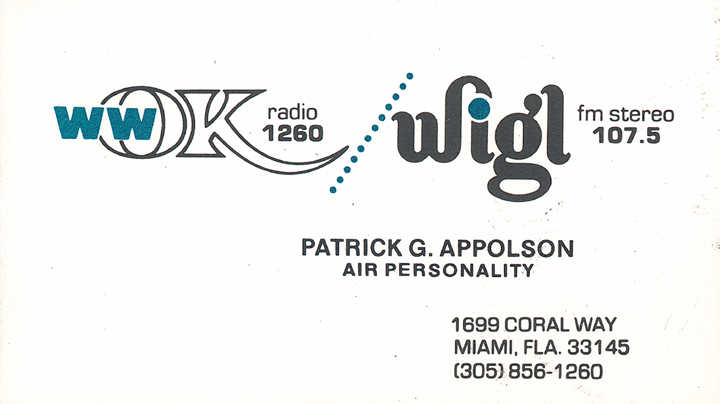 My "calling card"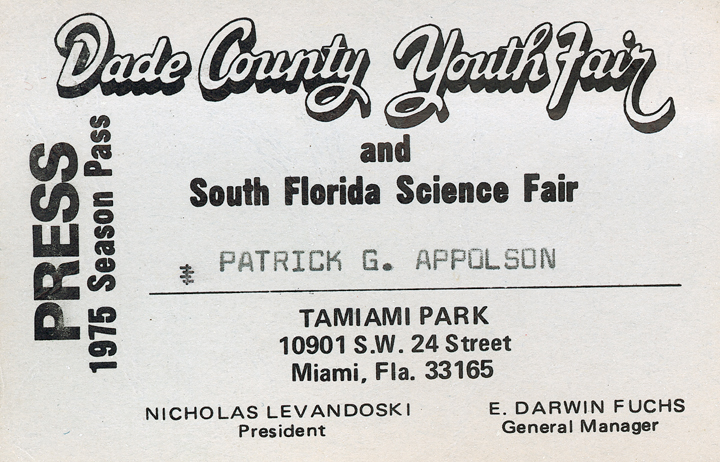 "Hey remember Darwin Fuchs? Cool guy" - Pat Appleson
"Sealed for your protection, a pair of un-opened pop bottle stoppers. I looked in the fridge today, all screw off plastic bottles and cans. Not too many uses for these anymore. And the badges are for the original Eastern Open." - Pat Appleson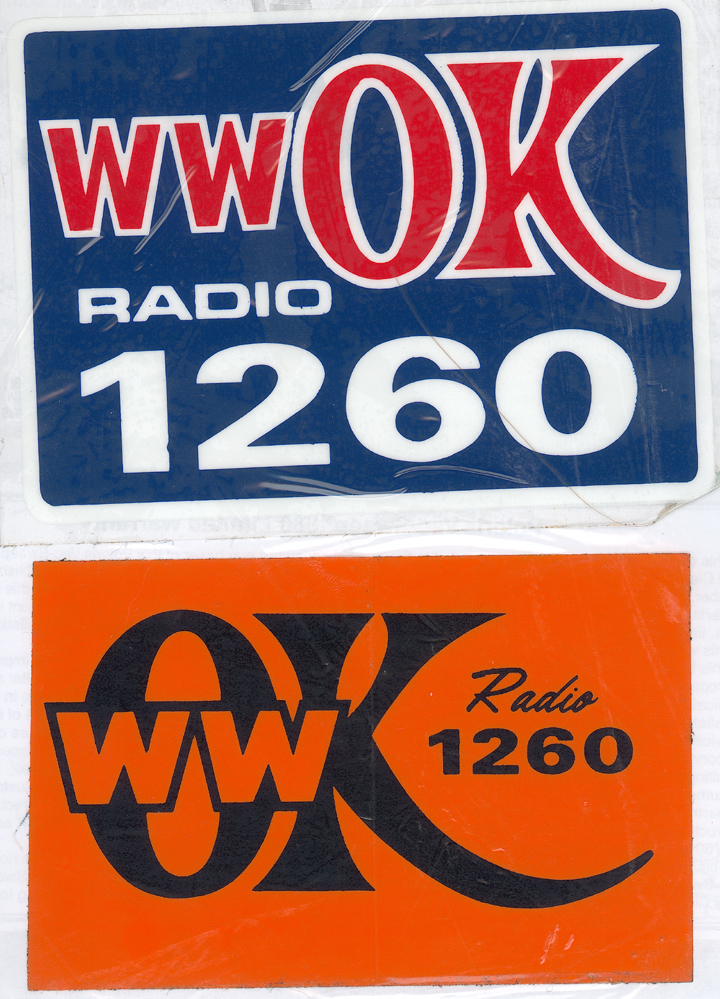 OK bumper stickers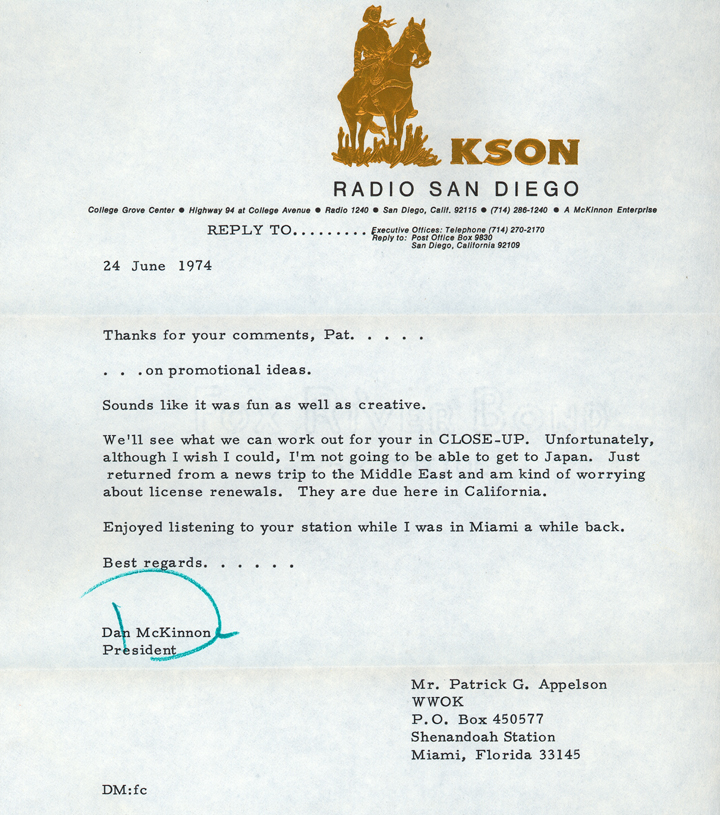 "This is what you did before email" - Pat Appleson