Pat Appleson Studios has the solution to your next project.
"Business Section"
South Florida Sun Sentinel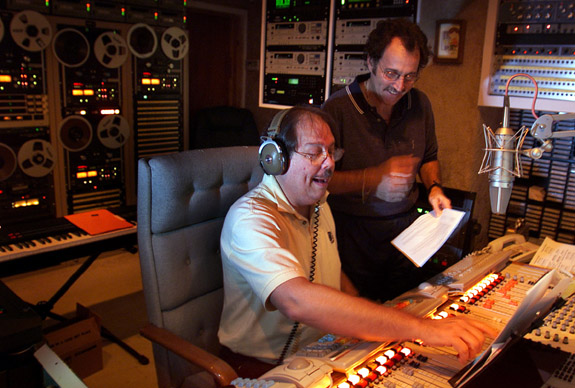 Editing the Tape: Pat Appleson, left, works on a television commercial in his eponymous studio in Fort Lauderdale. Rich Rudner, president of Rudner Production Group, works with him.
©2000 Sun Sentinel/Anastasia Walsh.
For complete article goto"Lights, Camera, Action!"