Pat Appleson Studios has the solution to your next project.

"On the set......."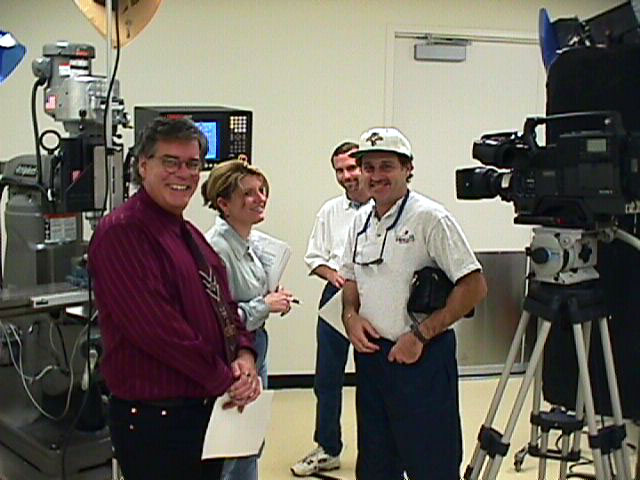 Director Rich Rudner of The Rudner Production Group, Inc. and Peter Myers of Myers, Myers & Adams Advertising, takes a short break on the set. The occasion is principle photography of a one and one half hour video training manual on the Anilam Model 3300MK computerized automated milling machine retrofit package. Pat Appleson Studios, Inc. supplied complete post audio & video.
"Your Announcers' Speaking......"

WPBT-TV Channel 2, Miami "Auction Central" -- Left to Right. WWOK-AM/WIGL-FM "Country Gentleman" Pat Appleson, WHYI-FM Jock, Kid Curry and WPLG-TV Channel 10 Anchorman, the late Ken Taylor. -- 1975

"Channel 2 Auction....."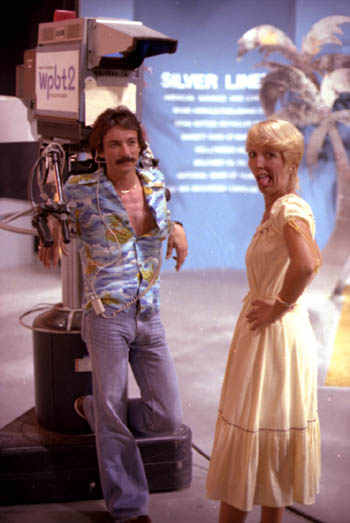 Cameraman Peter Mastrorio chats with an Auction Intern during a station break, later, it's rumored he joined the Democratic Party. -- 1976

"Live from Fort Lauderdale......"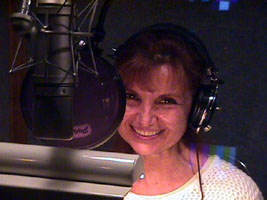 Actress Christina Wyler in the booth for Esso Inter-America Ltd. You can catch Christina in the James Cameron directed action thriller, "True Lies". She plays Arnold Swartzenager's secretary. Christina is in the studio nearly once a week for something. She can announce in perfect Spanish and English too.