Pat Appleson Studios has the solution to your next project.

"actually, there are eight and a half dirty words..."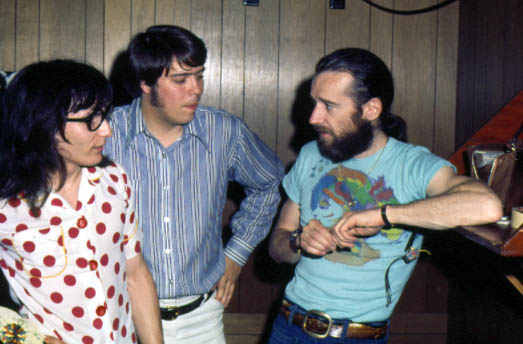 "Cubby" of rock group Brownsville Station, Pat Appleson & Comedian George Carlin, backstage Miami Jai-Lai Fronton, Miami -- 1972

"a V/O then back to the beach...."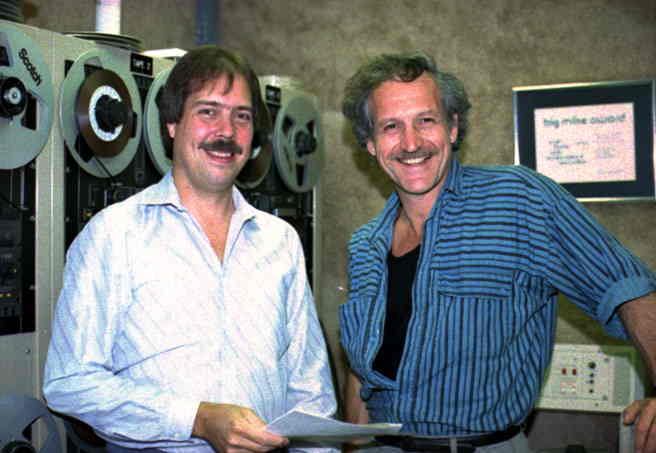 Hill Street Blues star Daniel J. Travante stops in for a Honda spot. Control Room Studio A, Miami, Florida -- 1989

"Pat, you need a beard too......"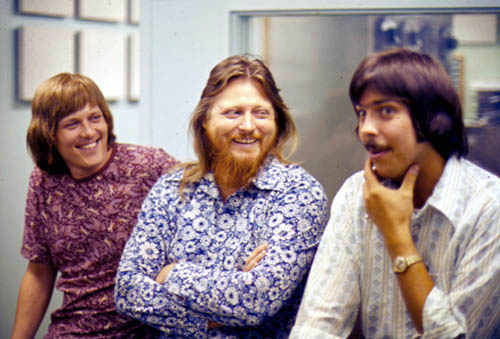 L to R: Terry ?, Musician Mickey Jones, WWOK-AM Radio Air Personality Pat Appleson, Miami, Florida -- 1974
Mickey Jones was Kenny Rogers & the First Edition's drummer and a few years later tried his hand at acting. Mickey was a regular on the Sanford & Son sit-com. Lately I've seen him, in his usual typecast role of Heavy, in a breath mint commercial. Big scary guy standing next to you on the subway. A little known trivia fact is Mickey shared an apartment in Los Angeles with the late John Lennon for about a year in the 1960's.

"What time is it?...."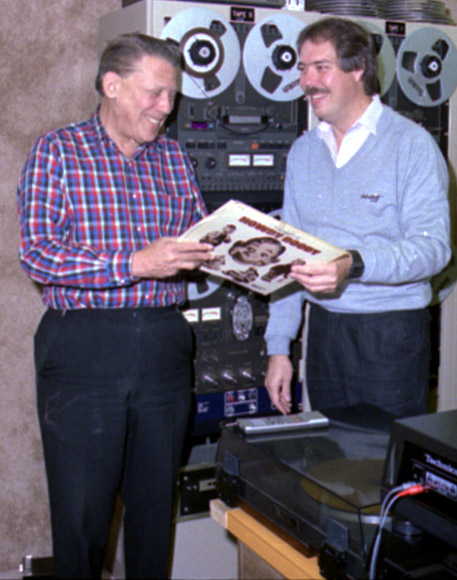 Former NBC Television Network Music Director Eddie Kean & Pat Appleson, Miami, Florida -- 1988
The phone rings and a guy says 'Hi, I'm Eddie and I need to edit the songs I wrote for The Howdy Doody Show". If it was any other place on earth instead of Miami, I'd say, 'yeah sure'. But it is Miami and I knew that Buffalo Bob Smith lived out in Coral Springs. Eddie and I became good friends & I was proud to help him with his edit & assemble. It was easy because I grew up with Howdy Doody and could remember most of the lyrics. I got to help Eddie do other projects thru the years. For fun Eddie would play lounge piano three nights a week at the Jamaican Inn, a posh eatery on Key Biscayne. Nobody ever knew who they were listening to. It's just Mr. Kean at the piano. For the record, at NBC, before there was Paul Schaffer, Doc Severenson, Skitch Henderson & Jose Melis, there was Eddie Kean as Music Director. Eddie wrote all the music and some lyrics for the ten year period that The Howdy Doody Show aired.
Pat Appleson -- 1998

"Big Mike Awards"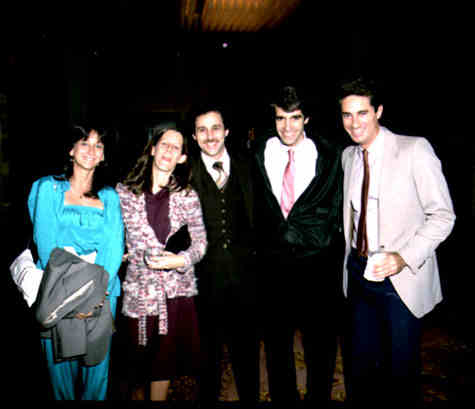 Left to Right: Mrs. Johnathan Tepper, Ann & Rich Rudner, Big Time Magician David Copperfield, Announcer Jim Kelly. This was taken in Miami after the "Big Mike Awards" held at the Pavilion Hotel -- January 15, 1985

"Lonely Blue Boy...."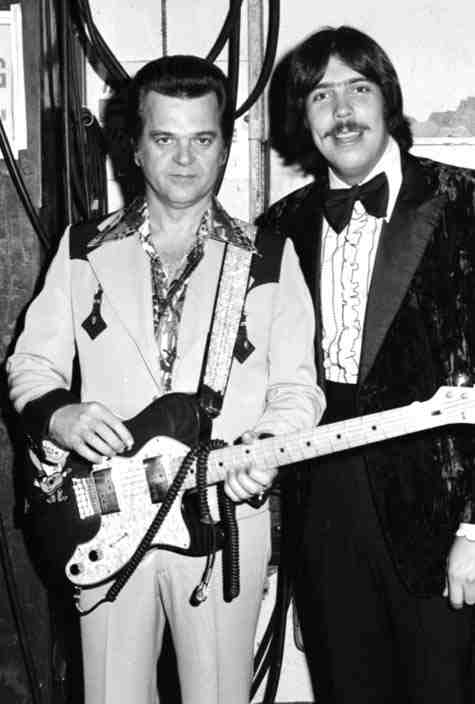 Country Legend Conway Twitty backstage with WWOK-AM Radio Air Personality Pat Appleson, Miami Beach Convention Center -- 1973 "It does look like a card board cut-out, doesn't it?"