Pat Appleson Studios has the solution to your next project.

"an old flame"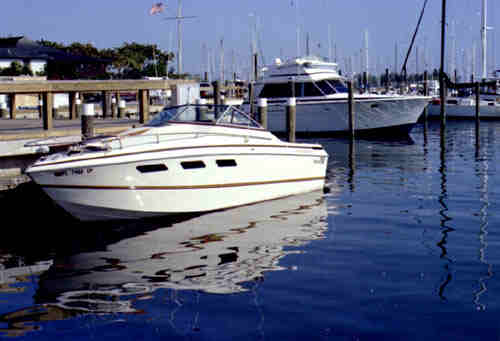 M.V. Splice Free at Monty's Restaurant & Marina, Biscayne Bay, Coconut Grove, Florida -- 1983
"This is my first Florida boat, a 26' Welcraft. I purchased it in 1980 and drove it down the intracoastal waterway from Cape Canaveral. What a production, I mean voyage. I remember pulling up to the fuel dock at Francis Langford's Restaurant in Jensen Beach and nearly having a heart attack when I said 'fill her up'. The fuel man said ok, 80 gallons. Ouch. I'll never forget my old boat, she was the greatest."
Pat Appleson, Fort Lauderdale, Florida -- 1998

"Begonia?, you mean Magnolia..."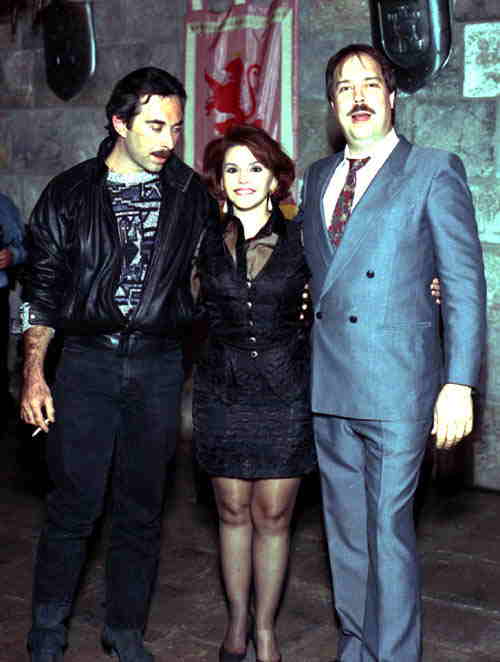 L to R: Actor's Javier Alberti, Vivian Ruiz & "your announcer speaking"
"I know what your saying, 'man is this trio blasted'. Javier & I don't drink and Vivian worked all night. We were all designated drivers. For more than five years Javier & Vivian were the Mary Hart & John Tesh type anchors on Telemundo Network's Entertainment Tonight clone. E & E was short for Estrellas y Estrenos and they cleared 48 markets from New York to Mexico City. They took their show on the road and at one stop in New York City's Central Park they were taping segments. The crowd was held back on a rope line about 50 yards. All of a sudden a couple of hecklers start yelling, "hey Geraldo, you suck!". Vivian jumps up in the middle of a take and yells back in Spanish, 'he's not Geraldo, you jerk!' Vivian is one great voice talent. She can switch from Spanish to English perfectly. In English she sounds like she grew up in the Midwest We produced the Mervyn's Department Store stuff together for about three years. This photo was taken at the post performance cast party in Little Havana. Vivian starred in Steele Magnolias®. She was terrific.
Pat Appleson, Miami, Florida -- 1995

"Betrothed etc.."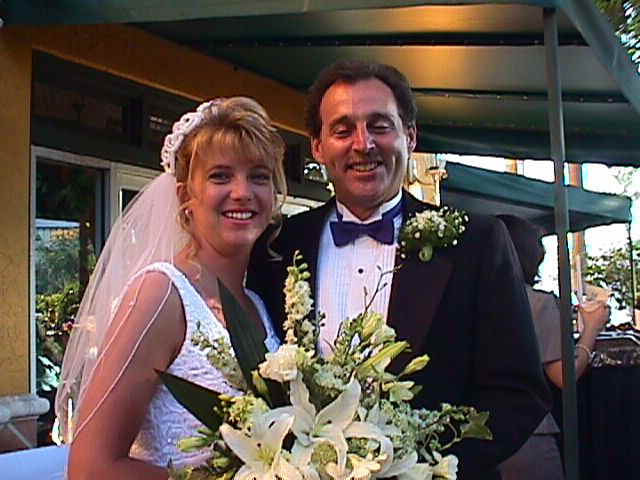 Mr. & Mrs. Richard A. Rudner, Fort Lauderdale, Florida. -- 1998
Commercial Producer/Director Rich Rudner & Ellen at their reception.

"This Old Light"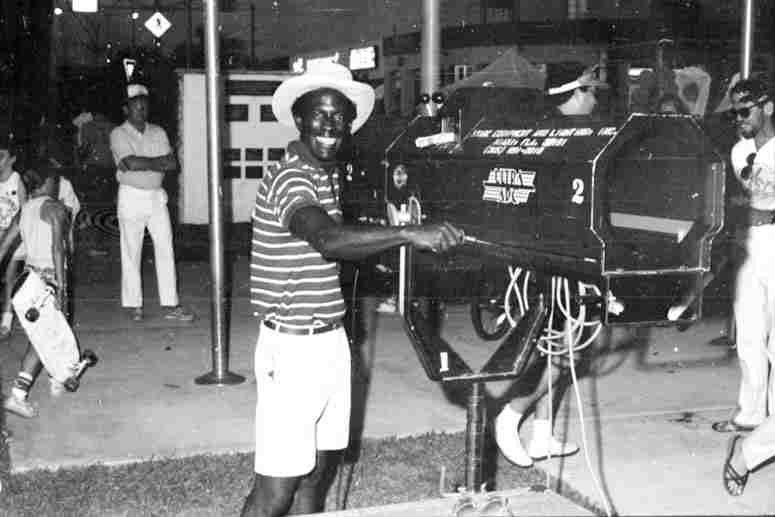 Dr. Vincent Colbrook, Miami Springs/River Cities Festival, Miami Springs, Florida. -- 1989
Local Miami optometrist, Doctor Vincent Colbrook, preparing to operate on '60's oldies group, The Association, with monster HMI spotlight. Vinny says "if they can't see this, they ought to see a Doctor"

"Another half baked idea"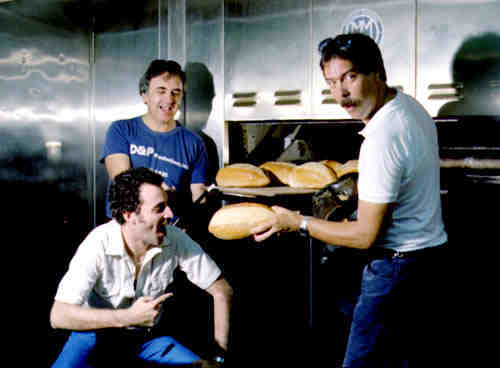 "Just go 'head & make up your own caption"

"White Fang, etc."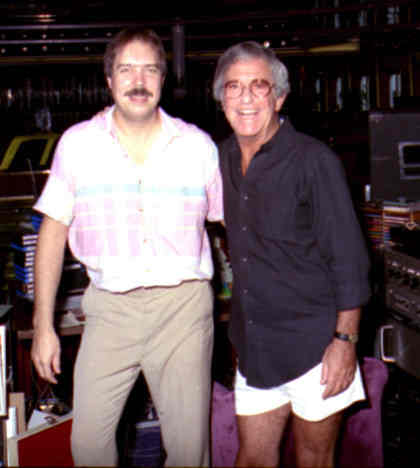 Soupy Sales did a kiddies show in Detroit when I was in kindergarten. It had a great effect on me. I can still do White Fang on cue. Then Mr. Sales did 15 years on Hollywood Squares. Now in addition to lots of comedy club appearances he does oldies shows with me on the cruise ships. He's a nice gentle man & very funny.
Pat Appleson, WNCL Radio, aboard the M.S. Seaward, somewhere in the Caribbean -- 1988