Pat Appleson Studios has the solution to your next project.
"Me Too on 2FM"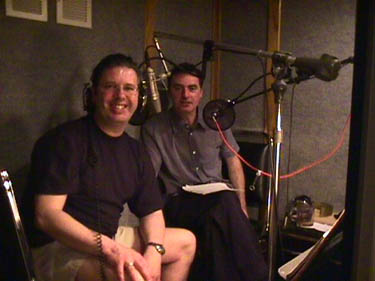 To mark Irish rock band U2's opening night in the U.S., RTE (Irish National Radio & TV Network) sent morning & evening hosts to cover the performace. Then sent their morning show back live from Pat Appleson Studios in Fort Lauderdale. Pictured is Gerry Ryan, host of the highly rated "The Gerry Ryan Show" and evening air personality Dave Manning both programs are heard in country on RTE's "2FM" service & worldwide on the Internet at http://www.2fm.ie/ryanshow/audio.html-- March 25, 2001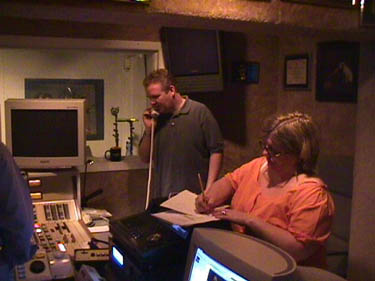 RTE Producer Paul Russell and Chevon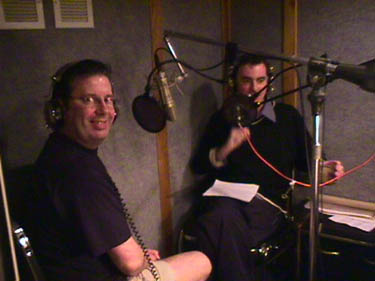 RTE Chat Man Gerry Ryan & Boss Jock Dave Manning do the show live from Fort Lauderdale.