Pat Appleson Studios has the solution to your next project.

The Bridal Fair®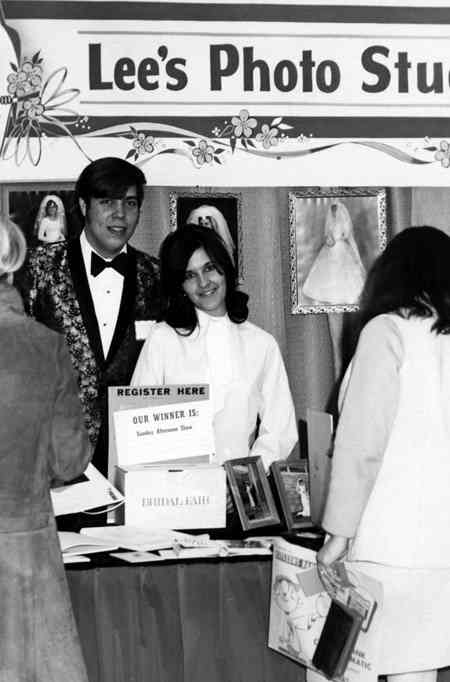 Pat Appleson & unidentified woman at WTRX Bridal Fair
"The Bridal Fair® was a promotion that worked really well for us. It's kind of like the boat show for brides. It was a fairly easy sell to all your existing clients. From auto dealers to white goods to fancy honeymoon vacations, brides wanna buy everything. The WTRX Boss Jocks emceed the festivities in leased tuxedos from H & D Tuxedos, The Official Evening Wear Supplier of the WTRX Bridal Fair.
Pat Appleson, Boss Jock, WTRX-AM -- May, 1967

The Auto City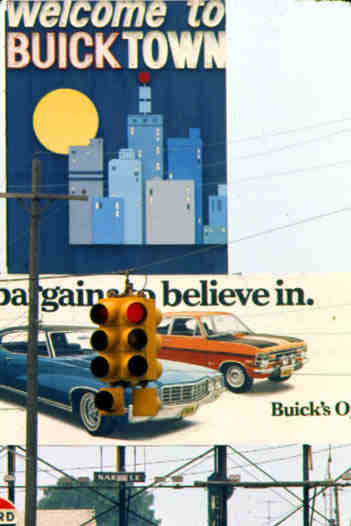 "This was the what you'd see coming into downtown Flint, Michigan. It's called The Auto City because General Motors Corporation's Buick Motor Division and Chevrolet Motor Division are headquartered there. Also Delco's AC Spark Plug Division and lots of tool & die shops. When the assembly plants were on-line the place really hummed. They'd knock out Buicks and Chevys, one every 55 seconds, around the clock. So the rest of the town was open around the clock too.. I remember doing a spot for a bowling alley and announcing that they had leagues starting at 3:00AM. So you could bowl and grab a cold one at the end of second shift."
Pat Appleson, WTRX-AM -- Winter, 1970

and keep that door closed...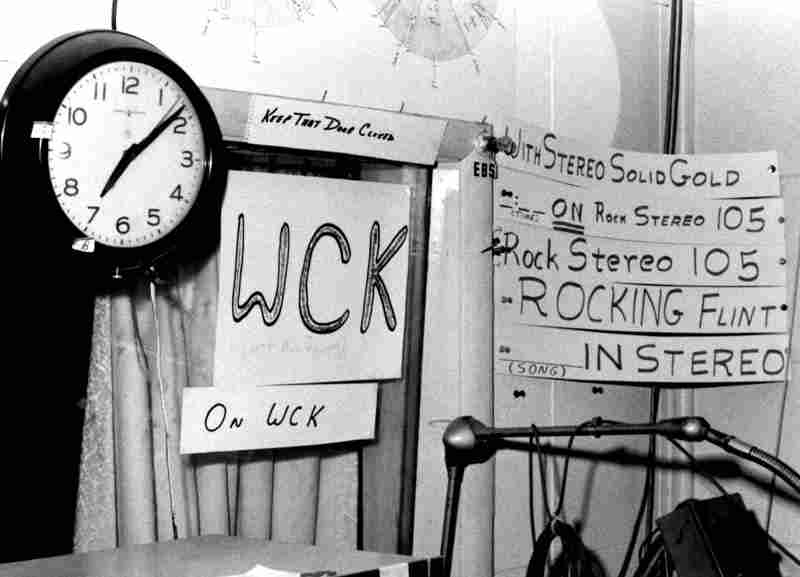 WWCK-FM Radio, Flint, Michigan
"I got fired from WTRX about six months after hitting the top of the pay scale and went to work for Johnny Nogai [pronounced: no guy]who just took over as GM at WWCK-FM. Johnny was 'Trix's former Sales Manager and was leader of a well known local polka band. He and his boys played at the WTRX Bridal Fair. I know what your thinking, but they didn't play one polka, they were quite good actually. And after a couple of drinks they sounded just like Lester Lanin. Anyway, Johnny wanted me to change my name, he asked how 'bout Pat Conway? I said sure. I worked there for two weekends and quit. I just couldn't take the equipment they were using. Real junk. Besides consumer FM Set Penetration was lower than the mercury reading outside, two months later I was in Miami as Country Gentleman Pat Appleson,
Pat Appleson, aka Pat Conway, Rock Stereo 105 -- Winter, 1971

Mr. Johnny Nogai, Polka Professional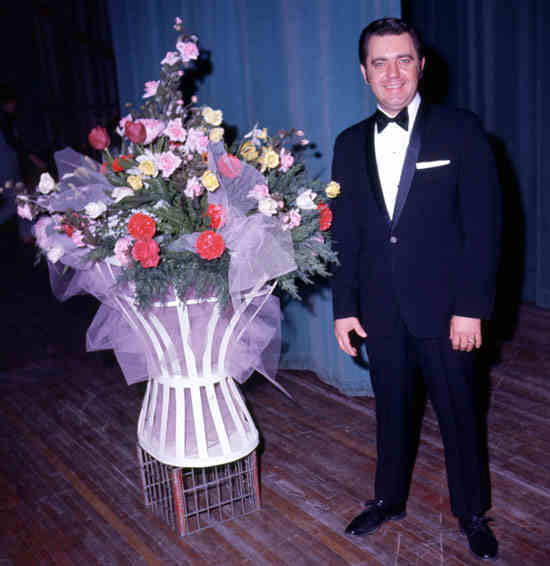 "The Maestro, back stage at the WTRX Bridal Fair minutes before The Johnny Nogai Orchestra wows the crowd.
Flint, Michigan -- May, 1967