Pat Appleson Studios has the solution for your next project.
Meet the Staff:
Alan Muller, National Sales Manager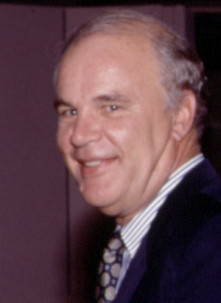 Alan is a native New Yorker and has a BS in economics from Villanova University. He's a Lt. in the United States Navy, Retired and served on the aircraft carrier USS Saratoga during the Cuban missile crisis in the early '60's. "It was a tense situation" Alan remembers, "We had to protect the Officers Club in Guantanamo Bay. Rum & Cokes were still five cents each."
Alan worked for various Madison Avenue ad agencies after his tour of duty.
Before affiliating with Pat Appleson Studios, Alan formed Alan Muller Productions in the late 1970's. Alan is married, with two grown children and is a Grandfather of twin girls. When he's not on the golf coarse, Alan can usually be found going to, or coming from, the golf course.

Brenda Mayer, Special Agent in Charge: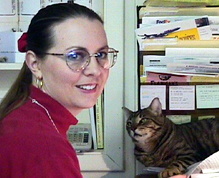 Brenda is our operations manager and in addition to answering the phones and booking resources. She is the one to thank for verifying all shipping addresses. Brenda makes absolutely sure that its a valid address before Fedx looses the package for you. When not working, Brenda enjoys still photography and is a licensed massage therapist. She is also a fan of motion picture production and once wasted an entire afternoon watching Don Johnson blow his lines in a Miami Vice®episode.

Paul Boatwright, Graphic Arts/Computer Graphics
06-23-14 - I'm shocked and saddened by the passing of one of my best friends, Paul Boatwright. Jayne and I were lucky enough, just by chance, to purchase the house next door to Paul and Kitty Boatwright. From 1991 on, Paul was a neighbor, friend, confidant, good buddy, boat lover and more. He was very well read and would go to great lengths to tell you 'shaggy dog' stories, that might have something to do with the subject everyone else was chatting about at the moment. One of them made me laugh so hard I cried. And I can't remember the thing. But the punch line was something about "taking fish across State lines for Illegal porpoises." You had to be there. Way back when we had first met, Paul was in awe of my sight reading abilities. Cold reading Radio Spot scripts without first seeing them and the "Tape" rolling. I told him, I never noticed it till he made such a fuss. It turned out he was an Advertising Director for a major furniture company back east and felt he spend too much time in the studio with an announcer 'who couldn't read'. He wanted to be out on a boat. One afternoon, he came over with about six large loose-leafs, stuffed with about 4 thousand :60 radio scripts. He said, "see, I wish you were around when I was doing these". Then I understood. I have hundreds of stories about Paul. My condolences and Prayers got out to his wife, Kitty and their two children. Paul was the real thing, a one of a kind item and I shall miss him dearly. Patrick G. Appleson Hickory, NC
Paul is a graduate of Yale University's prestigious School of the Arts and is a member of and past president of the Broward County Watercolor Society. He has over 25 years experience as a national art director for a large retail furniture chain in addition to being an accomplished legitimate artist in his own right. His near precisionist watercolors have recently graced the set of the Martin Scorcese directed motion picture Cape Fear. Paul and his wife Kitty, also long time illustrator & art director, are avid boaters. They sold their house and quit their jobs to sail the Med for three years. Then, they settled down in Fort Lauderdale.

Jayne Kilgore, Public Relations Director & Realtor®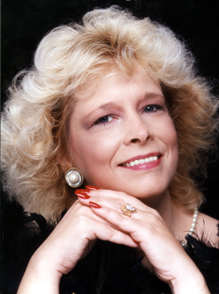 Jayne is a graduate of University of Tennessee with a Bachelor of Science Degree. She is our Public Relations Director and handles print & electronic media inquiries and press releases. In addition to a full time job as a member of the Fort Lauderdale Board of Realtors where she specializes in waterfront homes and commercial buildings, Jayne is a licenced property manager with the State of Florida.
In an earlier career she drove dragsters and once held the title of "Miss Hurst Shifter" at Bristol Dragway in Tennessee. Jayne says "I'd wave and blow kisses to the crowd. Hey, somebody had to do it."

Fran Fiman-Pickens, Bookkeeping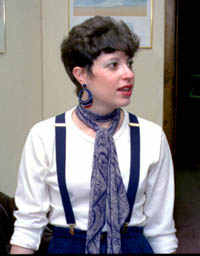 Fran has been employed at Pat Appleson Studios, Inc. since 1984. In the coarse of her tenure she has worn many hats, including General Manager. Fran, a graduate of Starfleet Academy, is a native New Yorker and an entertainment industry veteran with location auditing and management experience with such world renown recording artists as Led Zeppelin, Moody Blues, The Dave Clark Five & Bee Gees. She is the recipient of three RIAA Certified Gold lp's (over one million dollars in sales) for her work with the Polygram N.V. records musical group BAD COMPANY. When Fran lived in New York City she was an occasional baby-sitter for the late Andy Gibb.
Fran is the proud mother of her son, James. No, not Jimmy, not Jim, not Jimbo........ James.

Travis Bridges & Mighty Horn Productions, Production & Announcing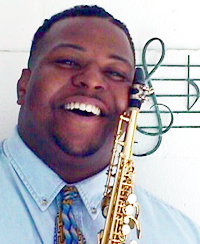 Travis Bridges aka Scott Murphy, is a veteran Radio Announcer and Production Engineer. He was the Production Manager at WEDR-FM Radio in Miami before becoming associated with Pat Appleson Studios. Travis is an in demand Voice/Over Talent and owner of "Mighty Horn Productions". Travis keeps busy ministering the gospel while playing Alto & Soprano Saxophone at many local area churches and says he knows all the notes to every Kenny G tune ever recorded. Travis just returned from playing a sold out tour of Spain & Italy and is currently assembling The Travis Bridges Revue playing sweet soul & motown favourites with his live big band. Travis is the proud father of the US Navy's #72 Travis Bridges, Jr. a Midshipmen & record setting Nose Guard and Special Teams player.

Patrick G. Appleson, President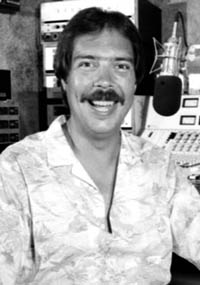 Pat is president of Pat Appleson Studios, Inc. and a veteran of over thirty years of commercial broadcast production. He got his start as an announcer at radio station WPON-AM in suburban Detroit after being hired while a freshman in college by the station owners, the late George W. Trendle and H. Allen Campbell, creators of The Lone Ranger, Green Hornet and Sergeant Preston of the Yukon.
Pat holds many, current licences and certifications. Including Federal Communications Commission FIRST CLASS radar endorsed radio telephone operators license (commercial grade), FCC GENERAL License (LIFETIME) and FCC VHF ship/aircraft station license. He is certified as Broadcast Technologist by the SBE and writes code in the C++ language in addition to being a licensed Microsoft/FoxPro third party developer. Pat has recently attended and received certification from Tektronix Corp. in Standard Def, High Def & MPEG Monitoring.
Pat is a past chairman and founding member of the Miami Chapter of the Audio Engineering Society, Inc. (AES), also serving on executive committee. Fellow founding members include: Mr. Jeep Harned Founder & CEO, MCI/Sony Broadcast Division; Dr. Bill Porter, Elvis Presley's chief sound engineer for 18 years; Mr. Mac Emmerman, CEO, Criteria Studios, Miami, FL; and Dr. Ted Crager, Dean, University of Miami, School of Music.
Also a member in good standing of:
SBE ----- Society of Broadcast Engineers, Washington, D.C.
SMPTE - Society of Motion Picture & Television Engineers, Scarsdale, NY.
NATAS - National Academy of Television Arts & Sciences, Hollywood, CA.
NAB ---- National Association of Broadcasters, Washington, D.C.
ITVA ---- International Television Association, Irving, TX
Pat is the first studio owner in the state of Florida to offer:
dbx Broadcast Noise Reduction system (1975);
Laser Compact Disc Digital Sound EFX library's (1983);
Re-writable Magneto/Optical digital audio workstations (1990);
ISDN remote voice-over services via Telos Zephyr digital audio codecs (1994);
One hour delivery of radio spots with traffic over ISDN lines to any station in the US or Canada (1995).
Near instant delivery of radio spots over the Internet to any station or network in the world. (1998).
For the last eight years Pat has been selected by the United States Department of Defense as a (QVPL), Qualified Video Tape Producer. And has supplied the DoD/AFRTS with production services during operation DESERT STORM.
Pat is a guest speaker to classes in Media Production at Florida International University, The Fort Lauderdale Institute of Arts & Dade County Public Schools Office of Applied Technology.
Pat was recently invited to sit on the board of directors of the AIR Awards, Achievement in Radio, which raises money for the March of Dimes.
In the second quarter of 2013, Pat has produced or voiced over 250 radio spots and TV audio tracks and produced product for: ABC Radio Networks, National Public Radio, NBC Special Projects, and the National Center for Missing and Exploited Children.
Call (828) 994-4361 and make our expertise work for you!